I was busy last week but I said I would share what my husband had made with the free decking boards he was given. It has been a week but to be honest the next day when I wanted to photograph the finished seat it rained, I managed to take a good photo as soon as the sun made an appearance so here are the images of our new tree seat.
Here is the shape all cut and laid out on the floor, he made a tiny one first which I forgot to take a picture of just to check his measurements. The whole deck below it needs re-staining, that will be another days job.
Here it is complete with legs, I don't think it needs a back rest. It just gives this little corner of the garden a bit of interest. We had some paint left from the garden arbour so he managed to paint it all to match at no cost, he just finished painting and then it rained. The paint was ok, it's under the tree and I think it was quite quick drying. I had to wait a couple of days though to take a picture without rain.
The rather past it fence has come down at the side also this week as we have opened up that top bit of garden. The remaining fence at the back is a bit mismatched as you can just see the other fence panel poking over the top in the picture. We are going to get some reed screening to cover the back fences to make it more attractive. The arbour is also moved to the top in new position so I will take more photos as it all takes shape up there.
I was really pleased with this as it didn't cost anything, the bits of deck were given as the owners were throwing them away and the bits of paint were left over. The tools my husband already has as these mount up over time when doing jobs around the house, also some were passed on from his dad.
I saw a garden tree seat here...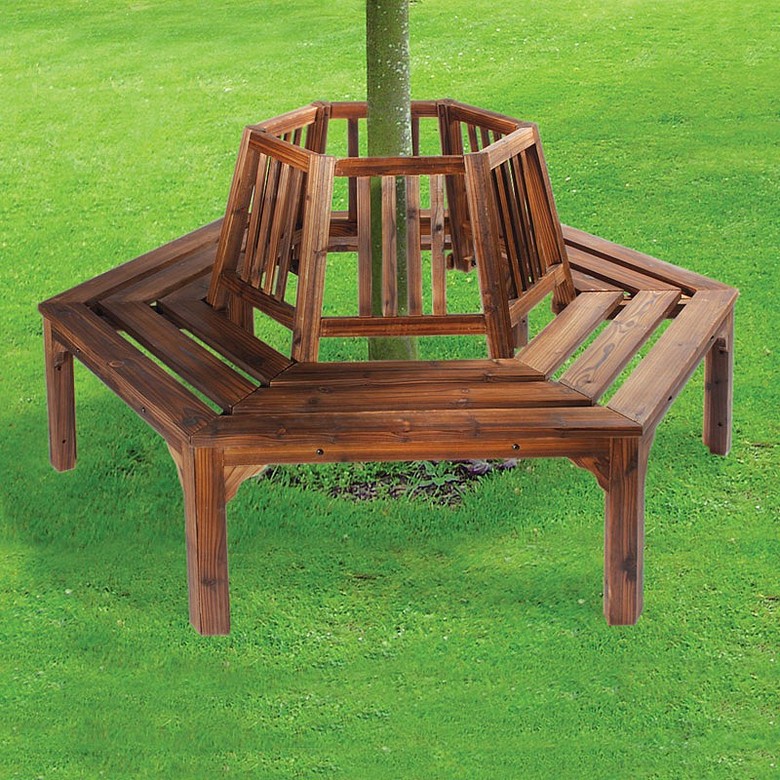 It's very nice but £129. If anyone is interested in a seat like this but doesn't want to make one the site is
Coopers of Stortford