I bought a dress at the charity shop at the weekend, went in to drop off stuff and it was on the mannequin in the window. There are a couple of things I don't like about it, the brown beaded detail at the waist, the length and also not sure about neckline. However I thought the fabric was gorgeous, I think it is very similar to the prints on the Desigual dresses that I like. The dress is a size 14 so will need a lot of taking in as I'm a size 8, I will also shorten it as I'm not into the maxi length. I like the border at the bottom so I will perhaps shorten it from the waist and I may add cap sleeves, the beading is coming off so I will see what condition the fabric beneath that is like, this may involve a new waist panel if there are lots of stitch marks.
I have just realised you can't actually see the border on the bottom of the dress in this picture, oh well you will have to take my word for it. Here are some of the Desigual dresses I like for inspiration...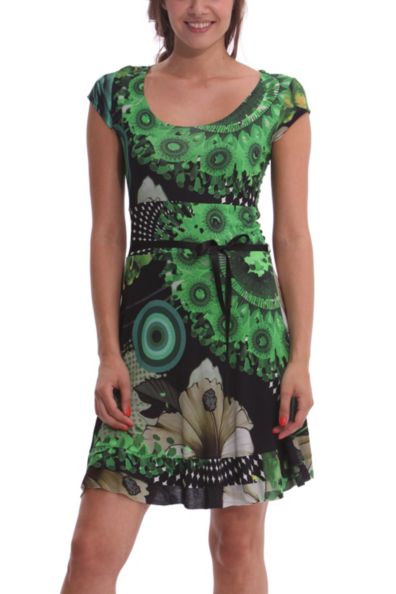 (£94 Desigual)
This has a ribbon tie at the waist I think purple would look good on the dress I bought.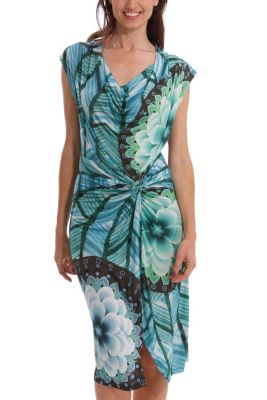 (£114 Desigual)
This fabric is very similar, the shape is a bit baggy though.
I will have a look at it and may do something in-between. The prices of those dresses always make me smile because really! We can do better than that, right?