Well I dyed the T-shirt but it did not come out well.. When it was wet it looked ok but then you have to wash it and when it dried it appears to have strange patchy marks all over it. Its a shame because the mark on the back looks a bit like a pattern. If that was even all over it, it may look like an effect but its not!
Here is the before







Here it looks like flour is wiped down the front, Oh dear more strange patterns on the back. Now I only wore this T shirt rarely under things before so it can continue its life in that way now. I used the correct quantity of salt so maybe I just didn't stir it enough. I'm sure these dyes are better if you are just brightening to the original colour and not changing it completely. I think any future dye attempts will be done naturally.
I have a lacey effect jumper with a low neck I will probably wear it under that as the neck area at the front looks ok.
I found some good ideas at
Burda Style
, the flower mashing dye job below looks great.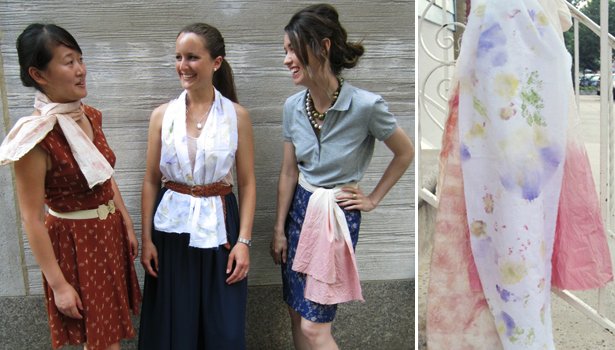 I think that is the way to go next time, not trying to get it even, if I stencil it on or use an item such as a leaf or petal then I think the results will be more acceptable. So I have learned something, how not to do it.